Dust off SMART goals and achieve more
Updated: May 20
The pandemic has fast forwarded the future of work, with working from home being the new norm with more team mobility and dispersion. Under such circumstances and with new generations joining your team, it is time to rethink the way you set up and manage your team objectives! Could a few more letters make the difference?
When analysing the anatomy of a "good" goals, the SMART technique is usually a reference as it ensures meaningful objectives.
SMART goals
SMART is a well-known acronym for setting goals and objectives for employees and teams in order to obtain the optimal performance and engagement. The following letters account for:
S = specific, significant and challenging

M = measurable thanks to metrics, motivational

A = achievable and acceptable by the entire team

R = result-oriented

T = time-bound, trackable
Whilst the above approach is widely used, when setting goals for dispersed teams or remote workers, managers need to consider that mobile workers have special requirements.
They are known to be extrovert, resilient, open to new experiences, highly adaptable, organised and independent-minded.
So have millennials, as they like:
to work that is personally fulfilling

to make new friends at work

to learn new skills

to connect to a larger purpose (TechCrunch)

to be mentored and receive constant feedback (Harvard Business Review)

jobs meeting their haste for success ('Millennials at work, Reshaping the workplace' PwC).
Given the new working conditions and workforce, SMARTAAC goals are best suited to optimise team alignment, performance and success.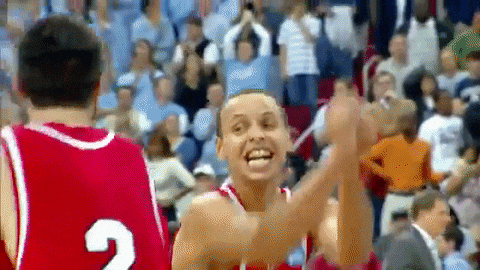 SMARTAAC goals
SMARTAAC goals are not only more suited for remote working and young generations but also for Volatile Uncertain Complex and Ambiguous (VUCA) environments. They contain three additional components highlighted in green below.
S = specific, significant and challenging

M = measurable thanks to metrics, motivational

A = achievable and acceptable by the entire team

R = result-oriented

T = time-bound, trackable

A = aligned, connected with the corporate objectives

A = agile, flexible, adaptable

C = collaborative, inclusive, crowd-funded with contractors, suppliers and other partners.
What are the three new ingredients?
Alignment - The lack of organisational alignment is a well documented business challenge, and particularly acute in times of growth or crisis when priorities change faster. Aligning each team's objective to the corporate objective makes work more meaningful for all team members.
Adaptability - Today, adaptability can make all the difference between business existence or closure. The agile organisation methodology for instance invented in the 90's is particularly suited for companies in complex environments requiring a strong innovation capacity such as technology, engineering, software. It claims to improve customer satisfaction, product quality, continuous improvement or team engagement.
Collaboration - Calling for help to deliver work does not limit to colleagues within your business. Emulating "game strategies" where you need to engage your friends to up your score, to achieve your goals, all sorts of collaborations are possible. Also consider new ways of collaborating such as "crowdsourcing" with competitors, distributors, contractors, customers or anyone else. You can open your mind to new approaches to problem solving and consider revising existing Service Level Agreements (SLAs) with your legal teams to achieve your ends.
The practice of goal setting is evolving to adapt to the new conditions of the world of work and today's workforce, testing new approaches such as SMARTAAC can seriously up team engagement and performance.
Finally, for ultimate alignment, you might want to move from SMARTAAC goal setting to Objective and Key Results (OKR). The approach emerged from Peter Drucker management by objectives theories in the 50's. It was further developed by Andy Grove and then implemented by Intel CEO, John Doer and widely practiced at Google. They are extensively practiced today by large and smaller businesses. OKRs are usually set on a quarterly basis but nothing stops you from increasing the frequency to align for instance with your "war room" meeting cadence.
All rights reserved, 2021. Last edited 19 May 2021.